IIslands of War
A Full Year
It has already been a full year since this game went live as a game jam build, and boy has this little game developed a lot! From a simple one dimensional movement style, to a full out 2D movement. Tech was introduced as simply being active or inactive, then it progressed to be insertable into items, and finally able to be forged directly into items themselves.
I am looking forward to what I can do with this game in the next year, but in the meantime...
Merch
To celebrate passing the one year mark, I have opened up an online merch store on Teespring, and I even have a 20% discount till the end of the month! You can get t-shirts, hoodies, and stickers of game items or the game logo!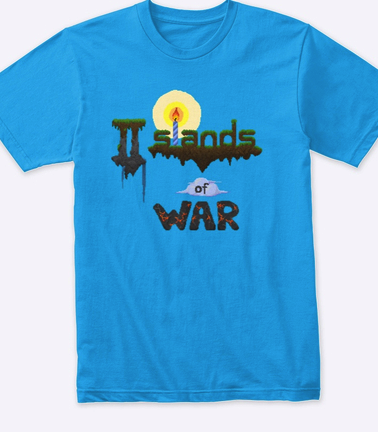 I even got a special Birthday Candle Logo tee!
Discord Giveaway
Everyone likes free stuff, and thanks to the generous people here on itch.io I am more than happy to do a special giveaway! I will be giving out 2 birthday t-shirts to anyone who simply joins the Discord server, and reacts with a 🎂(birthday cake) emoji on my latest announcement! It really is that simple. Seriously, there is no excuse to say no to this free offer. Get your friends to join in on the action as well!
Exploration Update Progress
The next update is going to be as game changing as the Movement Updates. It is a radical redesign to many of the core game loops that exist in the game. Currently I am able to work full time on the game, so the progress has been increasing steadily, though not as rapidly as I would have hoped. I am adding in factions, a full realm to explore, item bubbles, treasure islands and a lot more!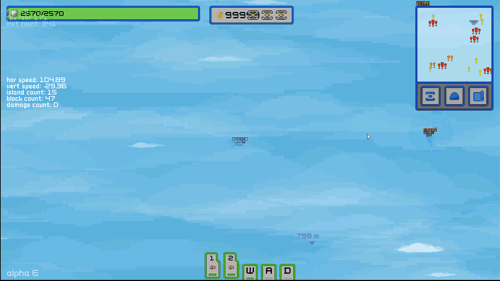 A sneak peek on the Exploration Update

Thank You
Thank you all for your support, especially to those of you who have donated to the game! I really appreciate it and it really does help me keep going with these updates! I cannot wait to see what year 2 has in store!
Comments
Log in with itch.io to leave a comment.
Wow, good job i remember playing this a year ago