IIslands of War
We've moved to Steam
This game will no longer receive updates on itch.io. All future updates will only be coming to Steam.
A long time ago, our earth cracked apart. Among the remains our civilization grew, taking to the skies and using the floating islands to sustain us. Over the centuries factions arose, constantly at war until they united together to defeat a common enemy.
Since then, chaos has reigns supreme and the factions have grown weak. A new faction, the Dark Order, rises amidst the disarray. Their plans are no secret: to unite everyone under their rule and establish reign of supreme power for centuries to come, no matter the cost. You must build your island to destroy these tiny garbage loving nitwits before they eradicate civilization!
These are IIslands of War!
Explore 8 realms and defeat the Dark Order!

Build your powerful island.

Destroy your enemies with brute force,

or rain on them from above,

or with laser precision,

or just ram them to death.

Then warp to the next realm to do it all over again!

Collect loot from battles!

Over 150 items!

Level up your items!

Join the community!
Official Wiki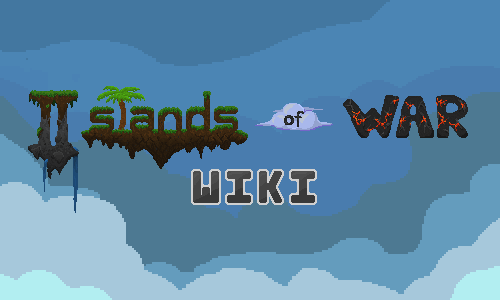 Download
Install instructions
Mac
Open the downloaded .pkg file. The installer will guide you to install the game under the Applications folder.
Windows
Extract all to folder and then run the application. This application is not a virus or malware even though Windows may think differently.

If you get the "Windows protected your PC" message while trying to run the app, just click on the More Info Button and then press run. I assure you that this isn't a virus and will not corrupt your computer (you just gotta trust me on this one).